There's a certain heaviness to the water here. Not that it physically feels any thicker than the combination of two parts hydrogen, one part oxygen and a pinch of salt found anywhere else in the world — it just has a different energy. Something about this water feels sacred. And once you dip in, you can't help but engage with it and respect it.


The best big-wave surfers in the world just paddled out at Waimea Bay and have formed a circle outside the lineup. Hands are clasped together — the tender display of a bond — while prayers and smiles are being offered to whoever may be listening. It's the Opening Ceremony for the 30th Annual Quiksilver in Memory of Eddie Aikau Invitational, an event that rips the hands off surfing's clock, breaks them into small pieces and throws them into a pile in the sand. The word timeless alone just wouldn't do it justice.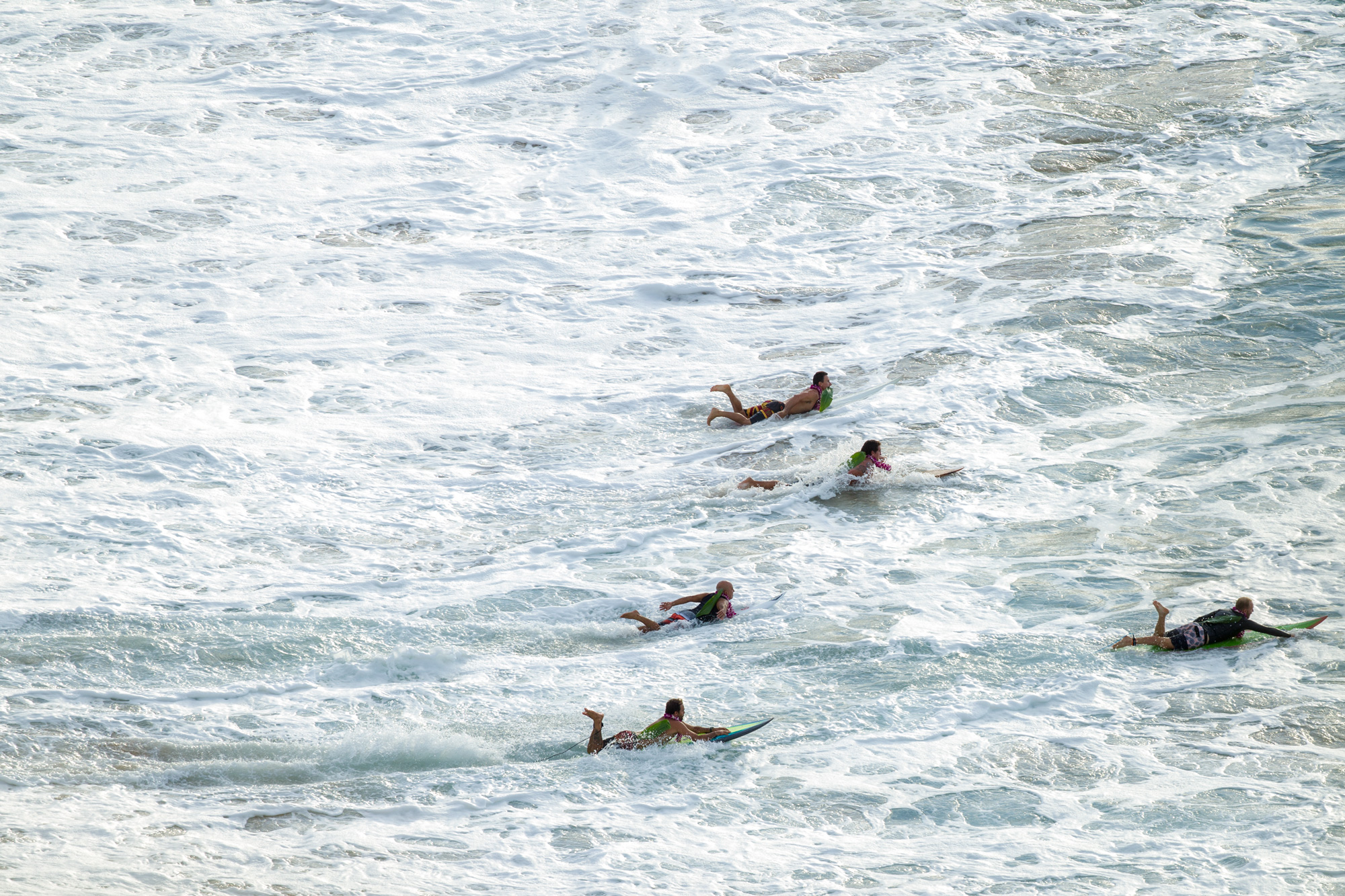 To be invited here is an honor. But to win the event is a dream. The last time that dream was realized was by Bruce Irons in 2009. In the past six years, there hasn't been a swell that warrants the Eddie Aikau seal of approval. It has to be big for this thing to run. Really big. Scary big. Sacred big. You need the type of swell that sets itself apart from the rest and reserves its place in your memory bank.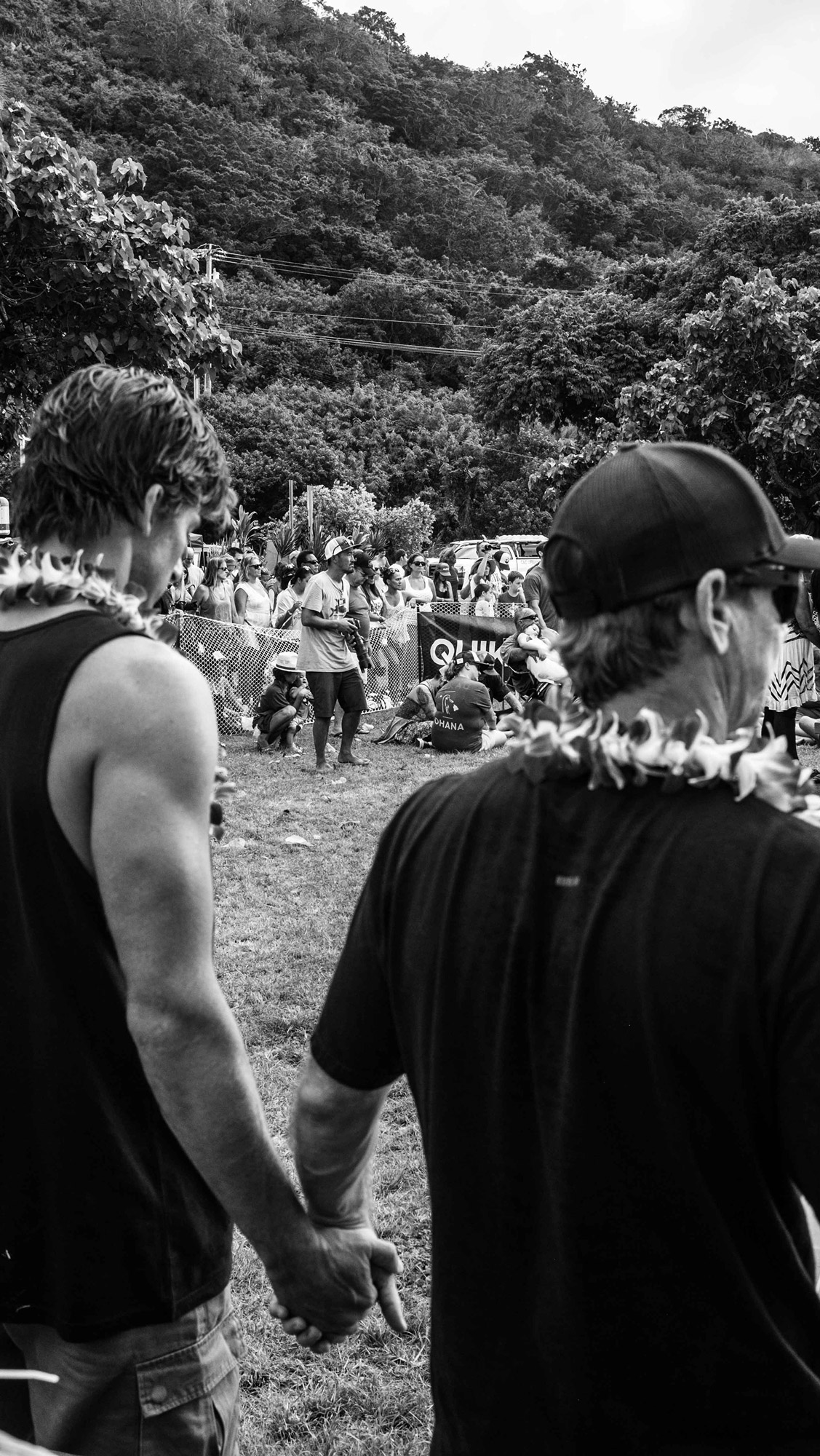 Bruce's late brother Andy surfed in the Eddie that year, as have many other members of surfing's elite who've left this world behind. The list of honorary invitees could put goosebumps on even the thickest patch of skin. Maybe those honorary invitees are the ones hearing the aforementioned prayers. At the very least, they're appreciating the smiles.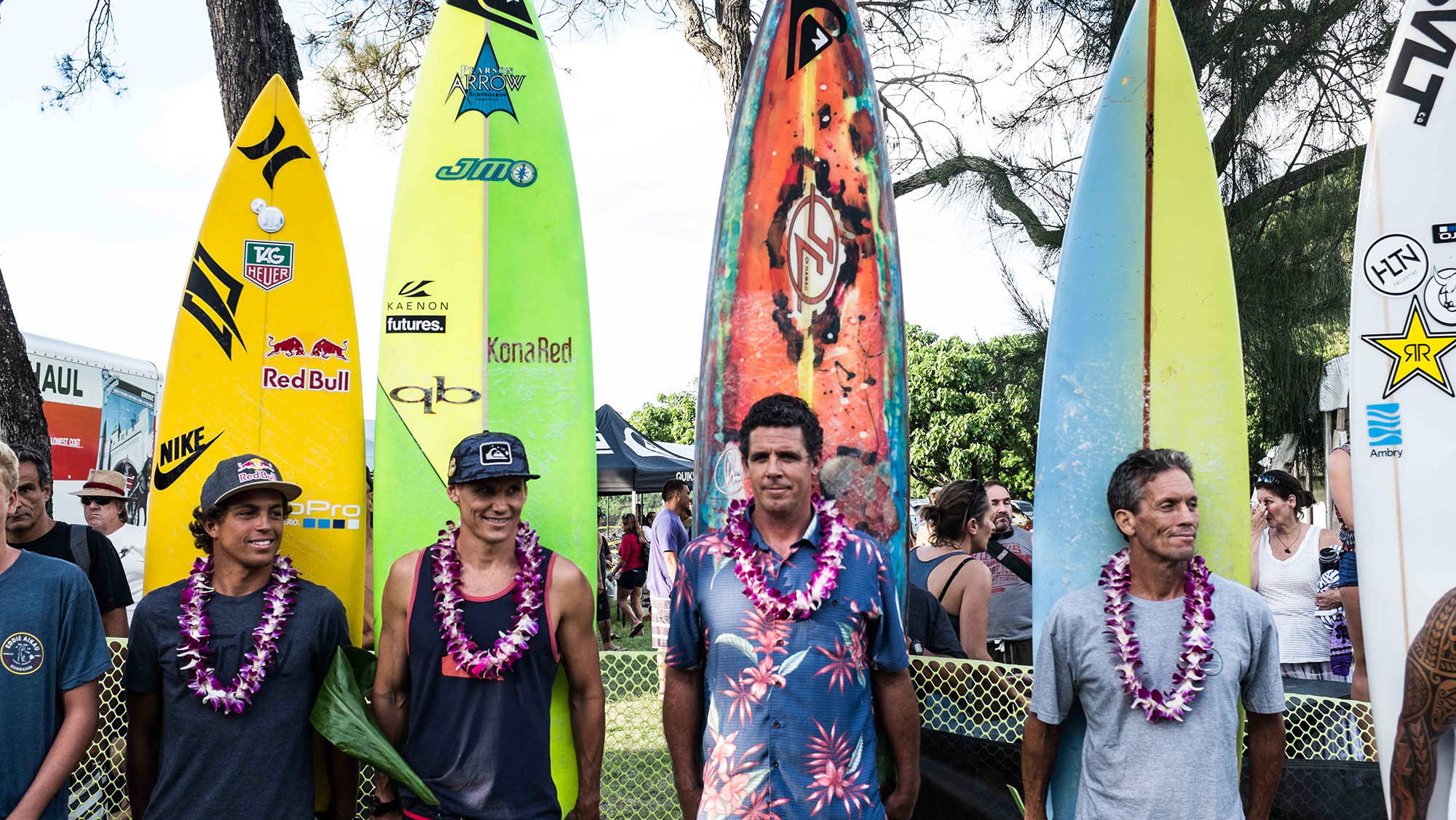 The collection of competitors here aren't decided via a qualification series. They don't come from a trials event and brands can't buy an athlete's ticket in. The selection process — headed by the Aikau family — is based off of sheer merit. And, year after year, nobody argues the list.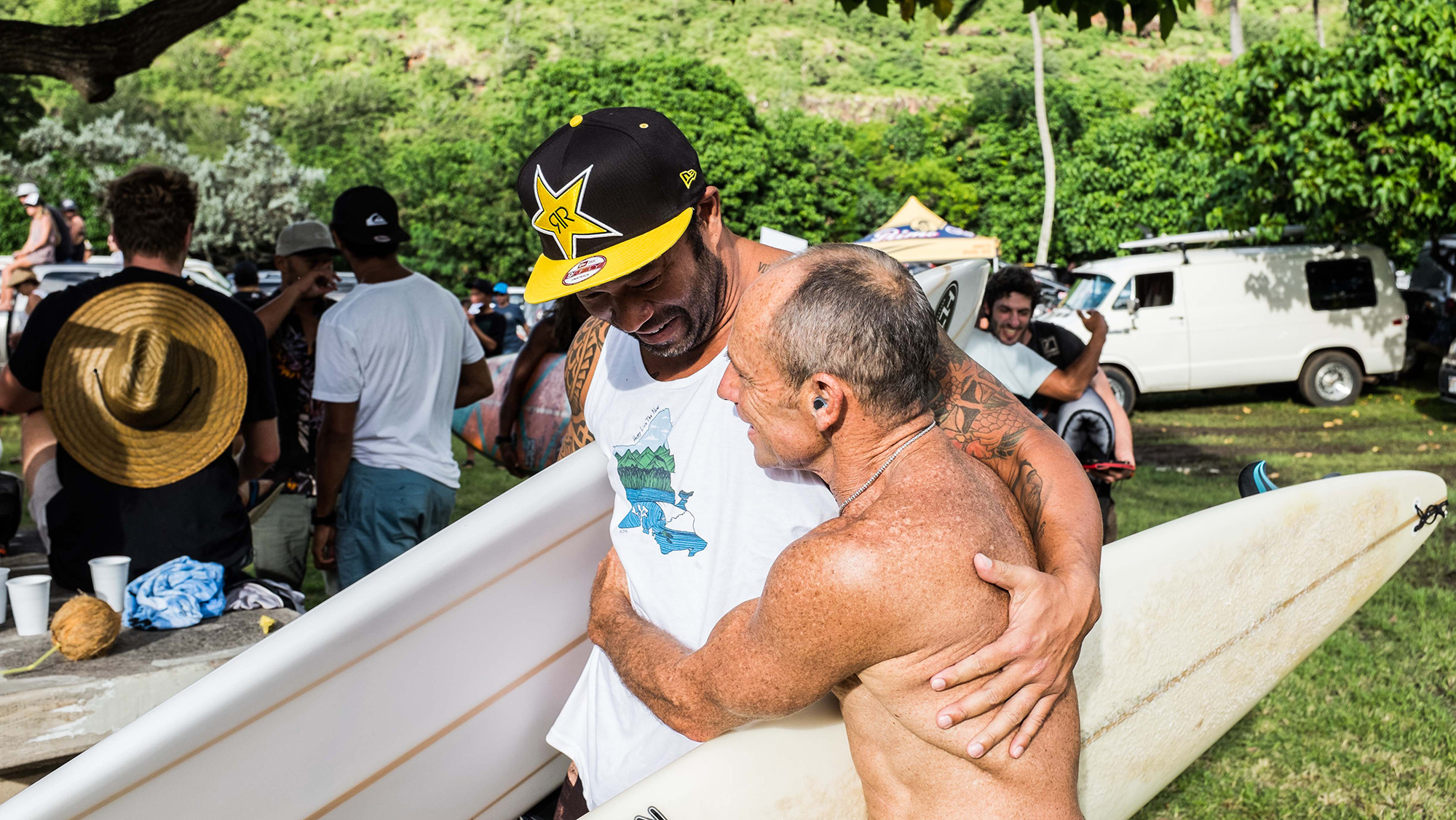 "Getting an invite to compete in this event felt surreal," said Albee Layer, a 24-year-old first-time invitee. "Even though I grew up in Hawaii, the Eddie still seemed like it was so far away. I think that's because I looked at all the guys surfing in it as superheroes."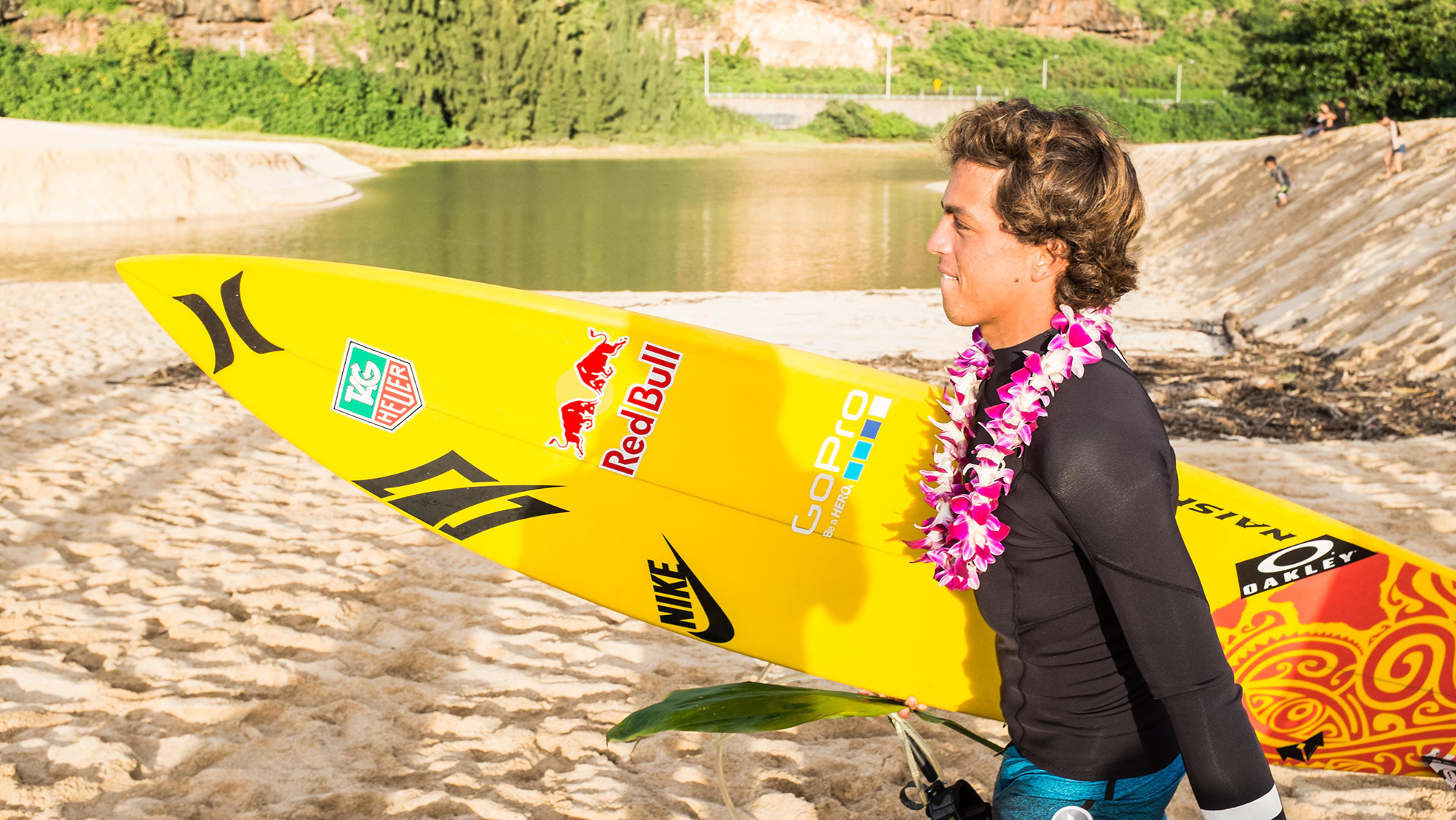 Eventually, the superheroes point their boards towards shore and paddled back to the beach. They invitees collect their gift bags. This year, those bags include a Quiksilver Deeply Deploy inflatable vest — an innovative tool that could save lives when lives need saving. As everyone packs up, the sun starts sinking back into that heavy water. For a moment, a collective gaze is shot at the sunset. That ancient energy sweeps back in like a breeze. Something feels different this time. El Niño, which is notorious for sending Eddie-esque swells to the North Shore, is giving us hope and the air seems to be telling us something.

You get the sense that this won't be the last time this group gathers at Waimea Bay this winter.