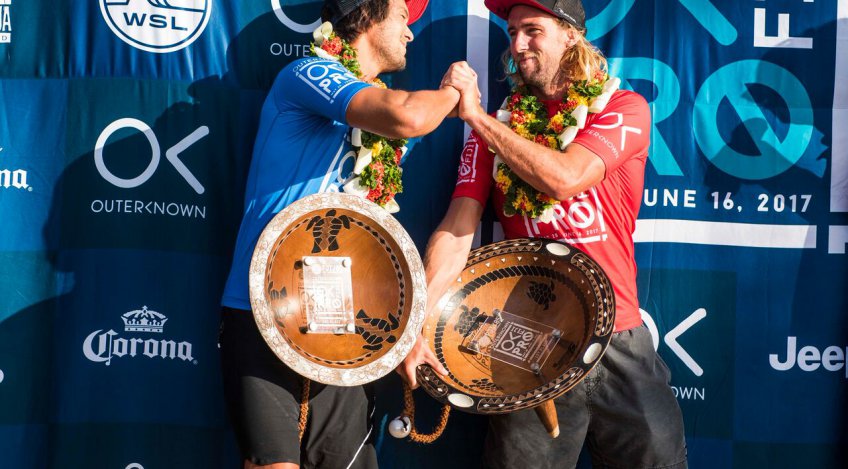 Imagine you're a World Tour rookie. Then imagine you're surfing your first contest at Cloudbreak. Then, 6 heats, countless tubes and a lot of emotion later, you're standing on a podium trying to take in all the feelings surrounding your first ever WT final.
Connor O'Leary didn't have to imagine any of this. For him, it was simply another day in the life.
After winning the World Qualifying Series last year, Connor turned up and turned heads at the season opening 2017 Quiksilver Pro Gold Coast. The end result? A Quarterfinal finish. And a clear statement: this is where I belong.
He just reaffirmed that notion in Fiji. Connor was a standout all event, winning both of his heats in the no-loser rounds and looking sharp while doing it. This shouldn't have surprised you — you watched his Fiji Gold edit, right?