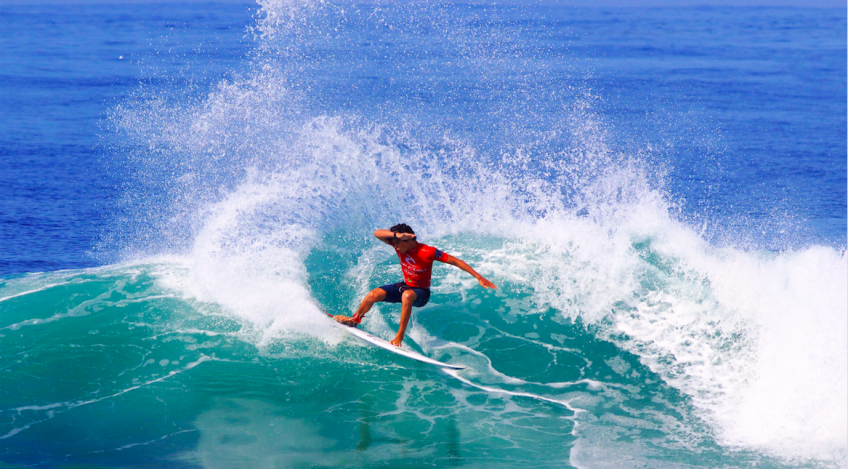 Underage. Over-performing.
Kade Matson snuck into the GromSearch — at 14 years old, he was technically too young for the 16-and-under main event. But, the good folks at Rip Curl allowed him to enter as a wildcard. They gave the kid a chance. And that's all he needed.
After winning the regional event in the USA, Kade marched his way to Maresias, Brazil for the International final. He took down some big names and met fellow Quiksilver surfer Rio Waida in the final.
"Rio is such a good competitor," said Kade. "But I kept finding myself on the best waves. That moment when I started thinking 'I might be able to win this thing' was awesome. You always go in to an event with the mindset you can win it, but being so young, I didn't have too many expectations. I'm so stoked right now! This is definitely the biggest accomplishment of my career so far."
The event was hosted by Gabriel Medina, who was admittedly impressed with the level of youth surfing.
"The Interational GromSearch Final is a big deal – I won it, and a lot of other competitors on the CT have competed in it. Most of them, actually. So just know that this is the next generation of surfers headed towards the World Tour."
We're down on that. Congrats Kade!