When you think about Australia, what comes to mind?
Kangaroos? Meat pies? Snakes, spiders and sharks that can kill you with one little nibble? Snow? Yeah, probably not snow.
However, snowboarders Bryan Fox and Austen Sweetin have quite a few mates from the land down under and they know that Australia's got what they need when it's summertime back home. The boys came out last year for Radical Times with Mates, where they competed in the Annual Transfer Banked Slalom Event up at Mount Thredbo. Austen won, of course.
2017 has been quite the snow season in Australia, so Bryan and Austen came back for another go at the event. What should have been a nice week to build a course essentially turned into a blizzard. Alas, the 2017 Annual Transfer Banked Slalom Event was postponed. But were Austen and Bryan stressing? Hell no.
They were blessed with some of the best snow you can get in Australia — half a meter of fresh powder with a solid base — and even snuck into a few waves while they were at it. Lay backs on the hill, high lines in the water, and nothing but Radical Times in between.
"Australia is amazing," Bryan said. "I'm a big fan of this country and the bizarre humans that inhabit it. Oddly enough, we scored the best two days of the year at Thredbo and then headed to the Central Coast to get pounded by some big swell that had 'too much east it in MATE!'"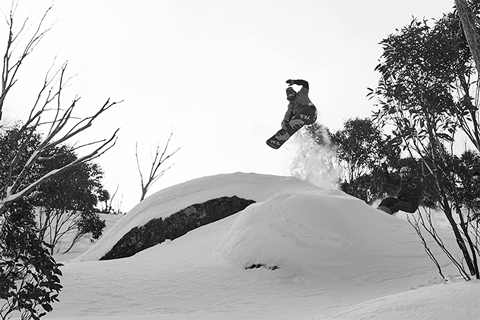 "This was only my second time to Straya and i loved i twice as much" said Austen. "We managed to score Thredbo the two deepest days of winter and got the Central Coast during a decent swell. Felt good to slash pow and take a few bombers to the head. Can't wait to come back!" He also may have stated on the Saturday night that Client Liaison were his new favourite band.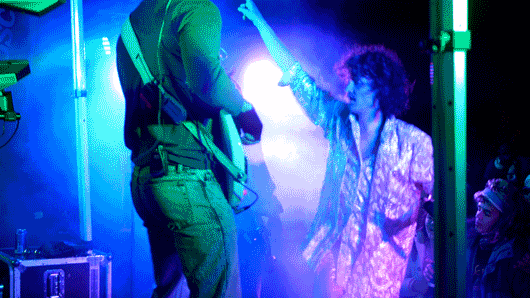 So, what did this trip teach us? Don't let a change of plans throw you off. Go out and chase adventure anyway. Good things will come — just ask Bryan and Austen.


-
Photos by
Peter Boskovich (Coast)
Andrew Fawcett (Mountains)