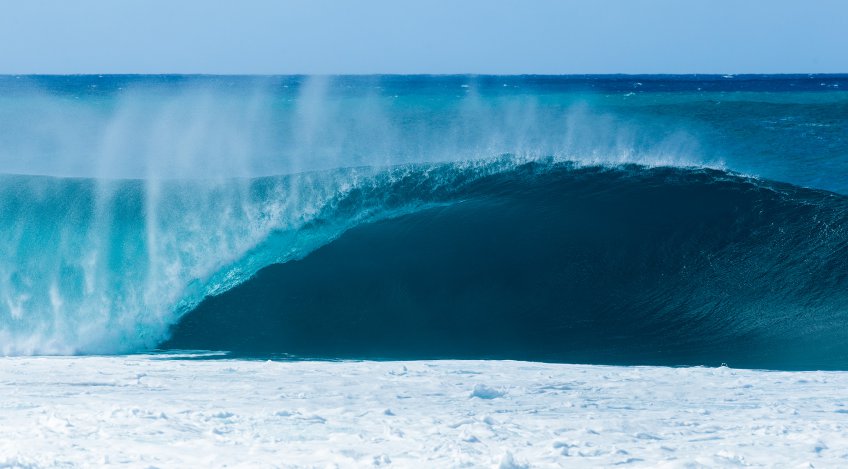 Pipeline ain't a playground. It's a proving ground. A pivotal place where you can show your peers that you're not afraid of an 8-foot swell meeting a sharp chunk of reef and exploding into one of the heaviest barrels known to man (and woman). It's where reputations are born. It's where the next generation goes to cut their teeth in heavy waves.
Unfortunately, 14-year-old Quiksilver surfer Jackson Butler took that last bit a little too literally the other day.
Jackson got caught inside by a set and was sent face-first into the reef. He got ten stitches and lost a good chunk of teeth. Injuries like that are usually accompanied by a damaged psyche, but Jackson's mindset remains as positive as ever. For example: his thoughts on healing up? "I'm going to get gold teeth."
We wish you the swiftest of recoveries Jackson, you little legend.