On the plat du jour at the #QuikPro France were nothing but good vibes and both the WCT guys and freesurf crew were scoring both in and out of the contest jersey. Mikey Wright and Craig Anderson have been getting busy down the beach from the contest site while Dane Reynolds, Aritz, Freddy P, Jeremy Flores, Tiago Pires, and company enjoy small but clean contestable surf. The word was to look the other way at Les Culs Nus beach, a hot spot for naked dudes beach fishing.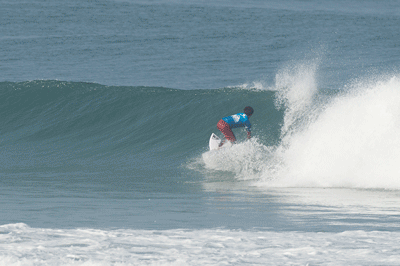 All eyes were on local favourite, Jeremy Flores & with the added pressure of a tough season and some needed results and he was stoked with today's performance:
"This is a big event for me," Flores said. "I have had a tough year and I am fighting for my life on tour in these last three events. I've never had a strong result here in France and I'm hoping to change that this season. Getting a win over Mick (Fanning), who I respect so much, in these conditions gives me great confidence for the week ahead. I appreciate all the hometown support I've received."
Carrying on the good vibes, The Dedicated Nothing rocked out this year's concert along with Lee Ann Curren's band, Betty the Shark, and a DJ set down in Hossegor. Here's a peek at last night's madness and as usual, we'll be posting behind the scenes snaps through out the day so follow us on instagram and Twitter for updates.