Travis Rice Collection
The collection

Travis Rice
The Collection


Bold by nature
No buildings. No people. No signal. Nothing but weather, earth and an infinite number of lines that could be drawn. That's the pinnacle of the snowboarding experience. And this is the pinnacle of outerwear. Meet the Highline Collection, designed by the relentless necessity of backcountry riding.

Trusted by Travis and tested in irrational circumstances, the Exhibition embodies everything you could ever need in a jacket. It's made with our patented GORE-TEX® 2L fabric, which is waterproof, windproof, breathable and able to withstand all the abuse Travis puts it through.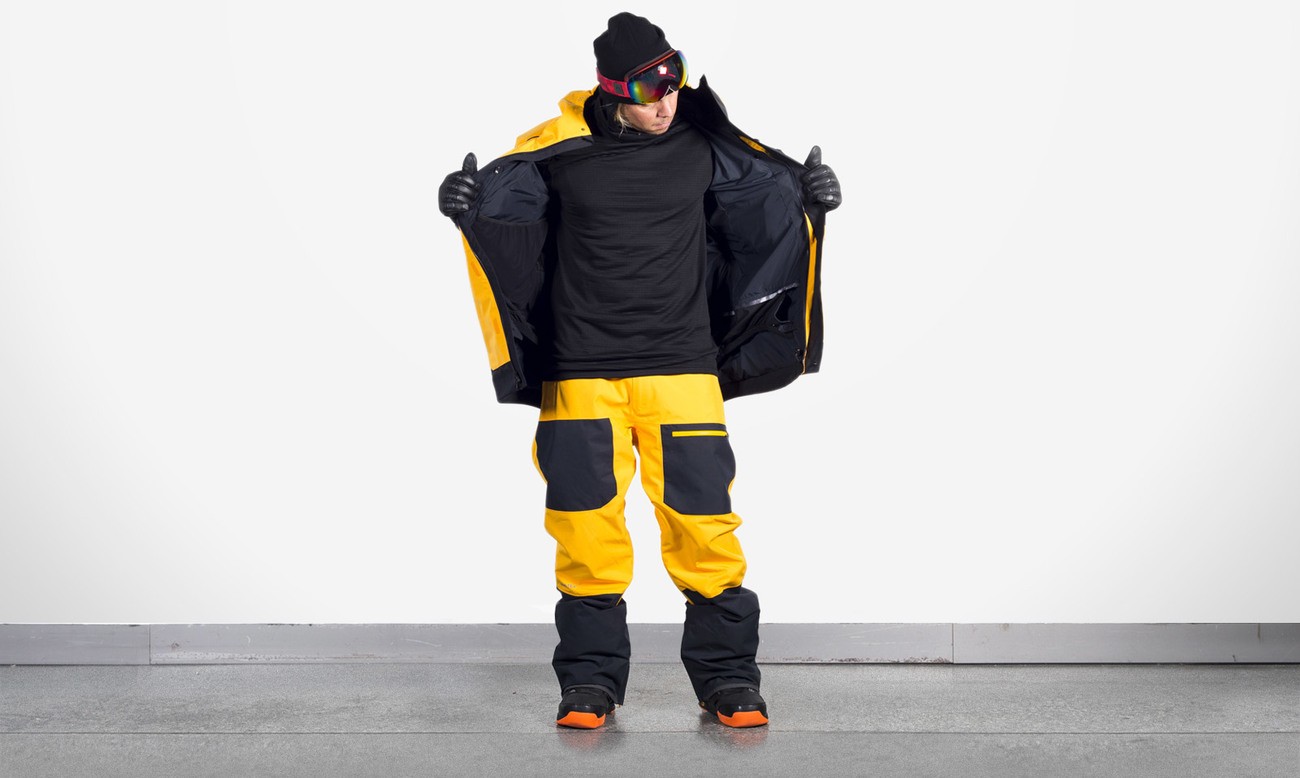 Element proof
Rain, hail, sleet or snow. This jacket will keep you in your element, in all the elements PURE WARMTH
Less bulk. More warmth. Our innovative Warmflight technology is as light as possible, enabling you to take the comfort zone with you wherever you go.
PERFORMANCE FIT
The Exhibition Jacket is designed to work with you, not on top of you.

FUNCTIONAL FOCUS
With a state of the art waterproof zipper, the chest pocket will keep your belongings dry no matter what. PROGRESSIVE COMFORT
The Exhibition features a storm-proof hood, cuffs and bottom hem to keep you comfortable in places where you shouldn't be.
Travis Collection
See all products