Lookbook
Quiksilver Womens
The energy of the streets and momentum, making her way and moving forward. Mixing experiences and life in big cities with mountains, waves and moments. The freedom, of being restless for adventure.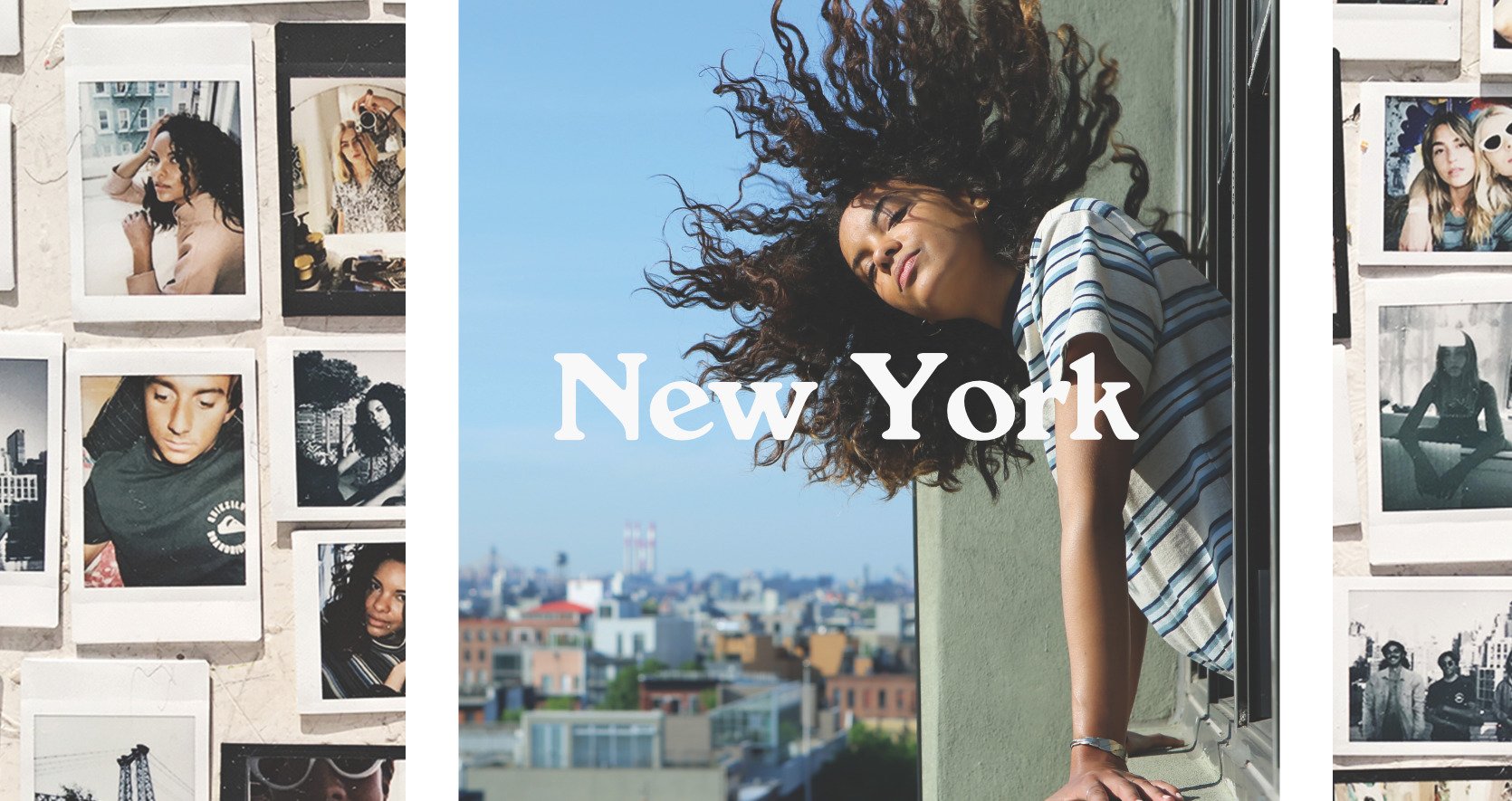 All for now in NYC.

An Independent spirit wears her favorite Tee. Another Summer in the City. Melting concrete and pizza, sunsets and hearts. The subway and new swell. On a moment, outside at midnight, making photo's and making friends. This heat wave melts with music, mixes with swimsuits and new clothes, makes you smile and live for now. 'All for now'.
Thanks for subscribing
you're now in the loop for the latest news, seasonal drops, new arrivals and more.